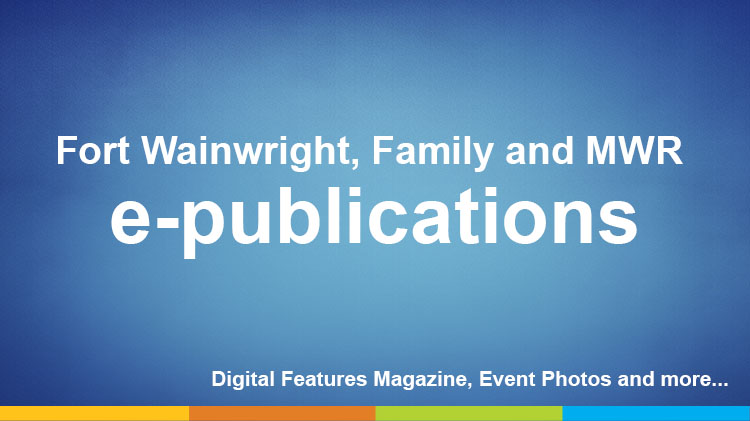 Features Magazine & E-Publications
Find out what's happening with Family and MWR at Fort Wainwright!
Keep up to speed with what is happening at all of the Fort Wainwright Family and MWR facilities with help from the Features Magazine. Produced quarterly, this e-publication provides an overview of programs, services, trips, and events in our community. Find your printed copy at any one of the Family and MWR facilities, or download by clicking the link below.
FLIP THROUGH AND READ THE DIGITAL FEATURES MAGAZINE
ARCHIVED FEATURES MAGAZINES
Find a complete list of archived versions by visiting the Fort Wainwright Family and MWR publication site.
FAMILY AND MWR EVENT PHOTOS
Holiday Installation Party & Tree Lighting Photos with Santa - December 2017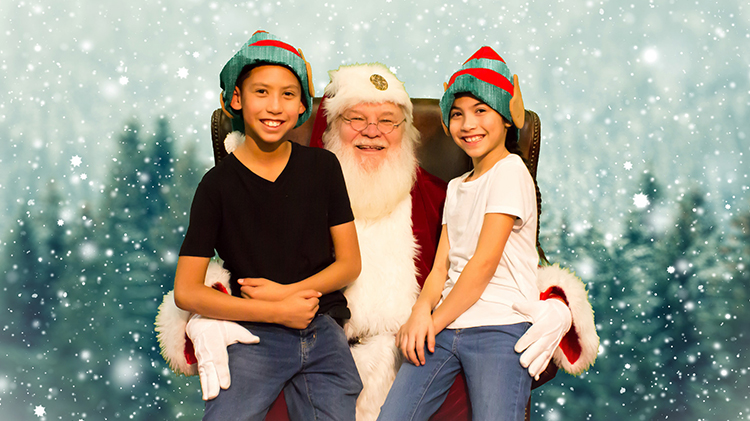 Halloween Events- October 2017
Trick-or-Trot 5k Fun Run and Indoor Festivities - October 2017
Operation Magic All-Stars - August 2017
Wainwright Block Party - June 2017
Month of the Military Child Carnival: Building Up Military Youth - April 2017
Easter Eggstravaganza - April 2017
To view more photos, visit Fort Wainwright Family and MWR's Flickr page.