Warrior Zone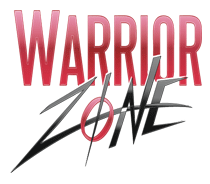 Hours of Operation - Sports Bar
| | |
| --- | --- |
| Monday | 5 p.m. - 10:30 p.m. |
| Tuesday | 5 p.m. - 10:30 p.m. |
| Wednesday | Closed |
| Thursday | 5 p.m. - 10:30 p.m. |
| Friday | 4:30 p.m. - 12:30 a.m. |
| Saturday | 2 p.m. - 10:30 p.m. |
| Sunday | 2 p.m. - 8 p.m. |
| Training Holidays | Normal Operating Hours |
| Federal Holidays | Closed Thanksgiving, Christmas, and New Year's Day |
Hours of Operation - Gaming Center
| | |
| --- | --- |
| Monday | 5 p.m. - 11 p.m. |
| Tuesday | 5 p.m. - 11 p.m. |
| Wednesday | 5 p.m. - 11 p.m. |
| Thursday | 5 p.m. - 11 p.m. |
| Friday | 4 p.m. - 1 a.m. |
| Saturday | 2 p.m. - 1 a.m. |
| Sunday | 12 p.m. - 9 p.m. |
| Training Holidays | Normal Operating Hours |
| Federal Holidays | Closed Thanksgiving, Christmas, and New Year's Day |
The Warrior Zone is a modern multi-purpose entertainment center for Soldiers to socialize in their free time. We offer the space to relax, play video games, surf the web, watch movies, and play various games such as billiards, table tennis, and poker.

Troops gather to watch sporting events on several large, high-definition, flat-screen TVs, while eating, gaming, and mingling.

The Warrior Zone offers:

18 beers on tap
Multiple computers for use with CAC readers and free printing
Free wireless internet access for your personal devices
Movies played all-day through a massive theater set up, with scheduled marathons every Monday
Multiple gaming stations featuring PS3, PS4, Xbox 360, and Xbox 1, free to use
Constant updating our library of games for free use
Weekly tournaments – See calendar for schedule

Offering an economical and convenient location right on post for relaxation and entertainment, it's the perfect recreational facility for Soldiers and their guests 18 and over.

The Warrior Zone is available to rent out for meetings, briefings, leadership calls, etc. Please call (907)353-1087 to schedule at least two weeks in advance.

The Warrior Zone is a tobacco-free facility, including cigarettes, cigars, e-cigs, and dip/lip/chewing tobacco.