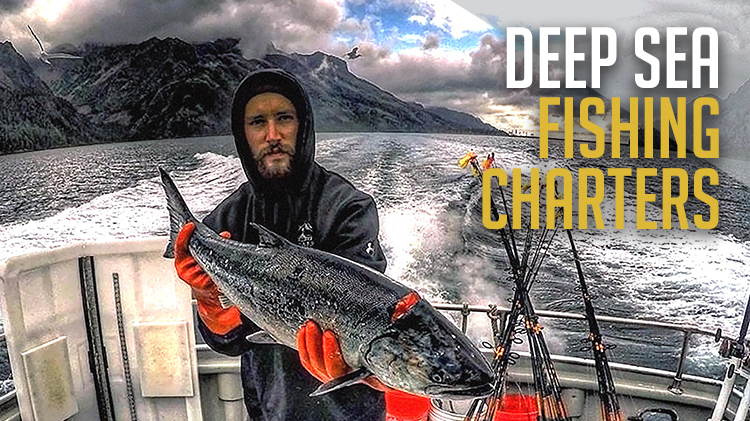 Fishing Charters Available Through Seward Military Resort
Seward Military Resort - 2305 Dimond Blvd Seward 99664 Google Map
Land a lunker on a fishing charter booked through Seward Military Resort!
Seward Military Resort's fleet of charter boats offer exceptional experiences out on the waters of Resurrection Bay. The ocean is rich with halibut, Pacific Salmon, lingcod, black bass, red snapper, and rockfish. Our professional and courteous boat captains and deckhands are here to make your trip the trip of a lifetime.
Seward Military Resort's fishing charters operate Memorial Day weekend through Labor Day weeekend.
For more information and to book your charter, please call Sewrard Military Resort at +1 (800)700-1858.
Rank
E1-E6

E7-E9

CW1-CW3

O1-O3

CW4-CW5

O4-O6

DoD Civilians

Rate Per Person
$223
$254
$273
Registration Info
Frequently Asked Questions
Do I need a fishing license?

Yes. Each angler, 16 years old and older, must possess a valid Alaska Fishing License. Alaska Fishing Licenses may be purchases at Sewrd Military Resort's front desk. For more information about the Alaska Sport Fishing License, please visit the Alaska Department of Fish and Game.

Is fishing equipment provided?

Yes. All fishing equipment is included.

How long is the fishing charter?

Fishing excursions generally depart at 7 a.m. and return around 6 p.m.

How far out can I book my fishing charter?

Reservations may be made 365 days in advance and must be held with a credit card. Seward Military Resort accepts Visa, Master Card, Discover Card, and American Express.

Is there a height requirement for the fishing charters?

You must be at least 4'2" tall to board the charter boats.
Contact