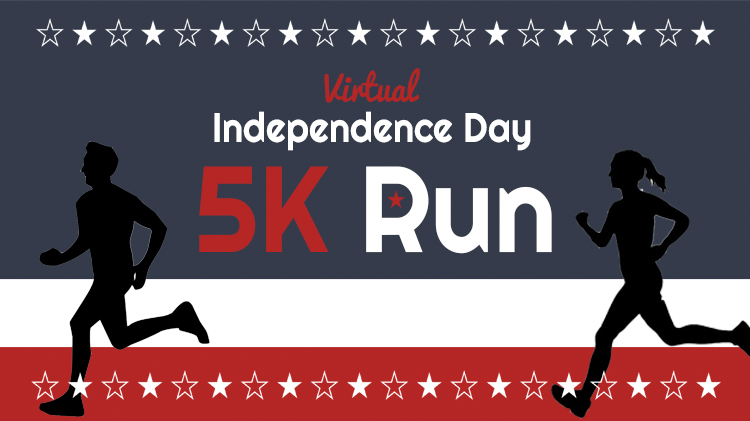 Independence Day Virtual 5K Run
Date: Jul 1 2020 - Jul 5 2020
Physical Fitness Center (PFC) - Meridian Road 3709 Fort Wainwright 99703 Google Map
It's time to celebrate our Independence Day!
What better way to celebrate then a 5K run?
The PFC is hosting a Independence Day Virtual 5K Run.
The event is from July 1 -5. This is a virtual event in support of social distancing!
All participants that complete the run will receive a t-shirt and be entered into a drawing to win a prize! Drawing will be held after all entries are reviewed and a name is chosen.
To show completion of the run, use an run app log and take a picture of the run time and distance for proof. Also, take a picture of yourself during the run! All proof of completion must be entered by 11:59 p.m. on July 5.
There will be a Facebook event created for the Independence Day 5K Virtual Run on @WainwrightMWR page. Please post your pictures of proof there on the event post.
Registration Info
To register, call PFC at (907) 353-7223.
This event is open to all DoD ID Cardholders.
*You can register all the way until the last day of the event.
Contact