Bounce House Night
Note: This event has already passed.
Jan 25 2023, 4 pm - 6 pm
Jan 25 2023, 4 pm - 6 pm
A bounce house brings instant fun and thrills. The bounce house is open to youth ages 17 and under. For safety purposes socks are required for any children using the bounce house. We'll also have coloring sheets available for any patron who would like to color.
Check out the other fun events planned in January at the Last Frontier Community Activity Center.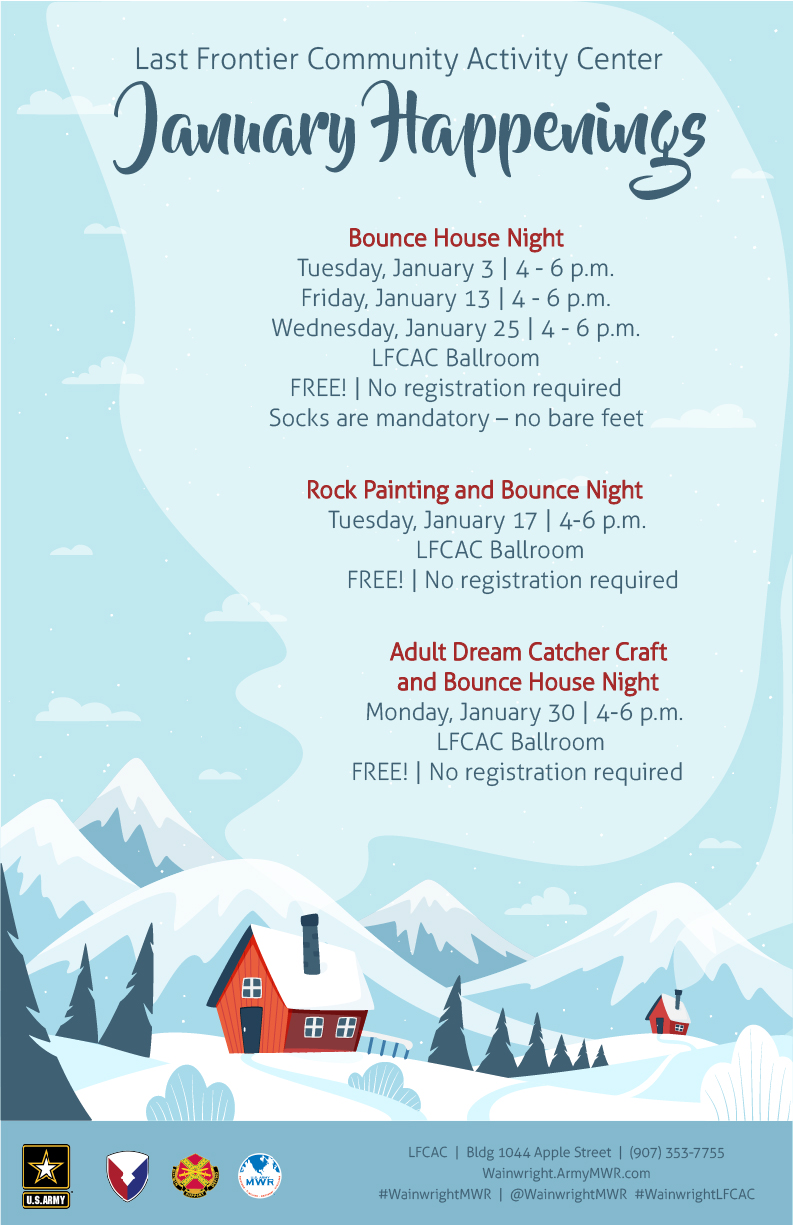 Registration Information
No registration required.
Last Frontier Community Activity Center

Hours:

Thursday

9:00am-7:00pm

LFCAC

12:00pm-6:00pm

LASER TAG

Friday

9:00am-7:00pm

LFCAC

12:00pm-6:00pm

LASER TAG

Saturday

10:00am-6:00pm

LFCAC

10:00am-3:00pm

LASER TAG