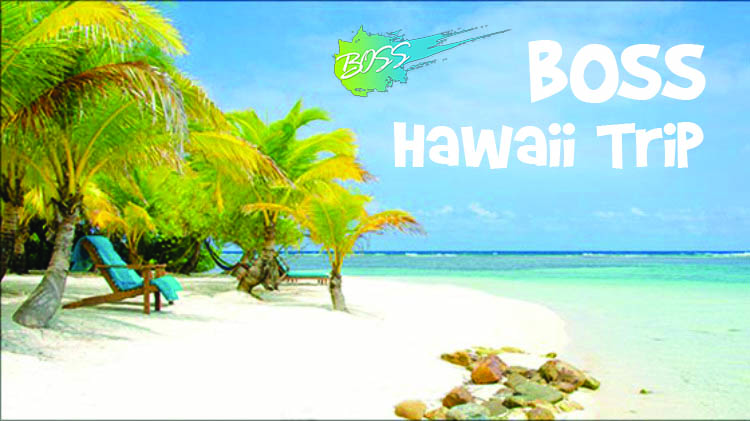 Note: This event has already passed.
Date: Dec 2 2017 - Dec 12 2017
B.O.S.S. - B.O.S.S. Building 1045 Gaffney Road, Suite 31 Fort Wainwright, Alaska 99703 United States Google Map
Say "aloha" to a relaxing time in paradise.
B.O.S.S. is headed to the island of Oahu for 10 days of tropical relaxation and adventure. Enjoy the beaches, rainforests, history, and culture of the island with other B.O.S.S. Soldiers.
This trip is open to B.O.S.S. eligble Service Members. This includes Single Service Members, Singles with Dependents, and Geo-bachelors.
Cost
E6- and below: $1,412.
E-7 and above: $1,607.
Price includes airfare, 10 days of lodging at the Hale Koa Resort, a USS Arizona Pearl Tour, and a special recreation event.
Payments can be made in installments.
Deadline to pay for airfare to Sunshine Travel is October 29, 2017.
Trip must be paid in full no later than November 20, 2017.
Registration Info
Register by contacting your B.O.S.S. Representative, or by calling the B.O.S.S. Office at +1 (907)353-7648.
Registration is required by August 29, 2017.
A signed trip memo and a $100 deposit to Sunshine Travel is due at the time of registration. The approved DA 31 for PTDY must be turned in by October 31, 2017.
Contact