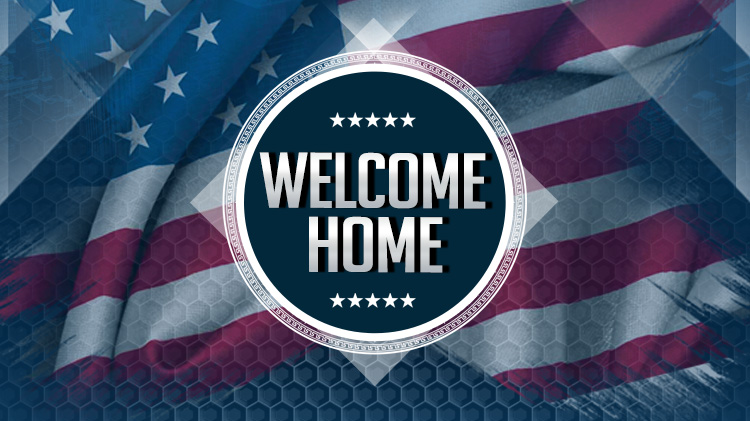 Welcome Home to our Deployed Soldiers
Last Frontier Community Activity Center - Last Frontier Community Activity Center Building 1044 Fort Wainwright 99703 Google Map
It is Family and MWR's mission to support its Soldiers, and as such, Fort Wainwright Family and MWR is offering "Welcome Home" packages to its returning Soldiers.
Between October 21 and November, 21 pick up a free "Welcome Home" bag from the Last Frontier Community Activity Center and enjoy special offers from Wainwright MWR and event sponsors.
Join together for the following events for "Welcome Home" programs, where you will also be able to pick up a free bag.
With a variety of recreational activities, fitness and wellness programs, as as as Army Community Service offerings, you can integrate back into the community with ease.
Promotion rules: Bags available while supplies last. Available during regular business hours and specified special events (listed above). Available to recently deployed Soldiers returning to Fort Wainwright. Must show current DoD ID card upon pick-up.
Thank you to our sponsors.
Paid sponsorship. No federal endorsement implied.